Toshiba's TSV Technology
Toshiba has started using through-silicon via (TSV) technology as part of its 48-layer 3D flash process, with shipments of product samples scheduled for release in 2H 2017.
I discussed the benefits of the TSV process in a June 19, 2017 Seeking Alpha entitled "Advanced Semiconductor Packaging Starting To Change Memory Market Landscape."
Thus, TSV technology has allowed Toshiba to successfully increase product programming bandwidth with significantly lower power consumption. The power efficiency of the TSV device is approximately twice that of the same-generation BiCS flash memory fabricated with wire-bonding technology.
TSV BiCS flash also enables the company to manufacture a 1-terabyte (TB) device with a 16-die stacked architecture in a single package, which will be used primarily for high capacity SSDs used in servers.
There has been speculation that Toshiba's financial problems and attempted sale of its memory division could disrupt supply, thereby increasing ASPs for NAND. With this announcement, it is apparent that Toshiba is continuing technology advancement for its 3D-NAND business. This advanced manufacturing technology will serve to bolster Toshiba's valuation to prospective purchasers, a consortium led by US-based private equity fund Bain Capital and Japanese state-run financial institutions.
SK Hynix and IoT
SK Hynix just signed a two-year NVM IP cooperation contract with privately held eMemory. Why is this important? Taiwan-based eMemory will provide technology support to SK Hynix to develop its wafer foundry business at its wholly-owned foundry subsidiary SK Hynix System IC. But the key takeaway here is that the contract will strengthen SK's capacity for system-on-chips (SoC) ICs, enhancing its foundry services for fabless IC design houses, to incorporate embedded memory into SoCs for IoT (and other) applications.
eMemory's eNVM IP products have been adopted by a number of foundry houses, including Taiwan Semiconductor Manufacturing Company (TSM), United Microelectronics (UMC), Globalfoundries, and Semiconductor Manufacturing International Corporation (SMIC), who are incorporating the embedded memory into SoC and other chips.
According to The Information Network's report entitled "Semiconductor Demand Analysis for Smart Technology – Smart Cities, Energy, Homes, Transportation, Factory, Health," the real semiconductor beneficiaries of Smart Technology, which is a subset of IoT, will be microcontrollers, sensors, and connectivity. This is illustrated on the left of the graphic courtesy of BlueApp.io. IoT end-node smart devices are often controlled by an SoC, which combines an MCU, an RF transceiver, and embedded flash memory.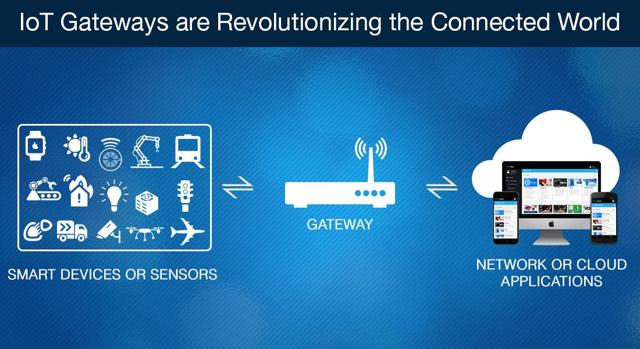 There has been much speculation that memory growth will come from IoT. That may be the case for network and cloud applications (the right side of the above graphic) but not for the smart devices that are interconnected.
IoT represents a marketplace for a variety of traditional and emerging memory based on the device and application. Traditional NAND flash will be used in the IoT space requiring high capacity storage, while NOR flash will be used in gateways and set-top boxes. DRAMs will be used where high-end graphics and interface applications demand computational power and performance. Of course there are other reasons, but I'm not writing a doctoral dissertation here!
Embedded multi-media cards (eMMC), which combine NAND flash memory with controller/interface circuits, are suitable for such applications because of their low cost and their ability to serve as a replacement for traditional storage media. eMMC, however, will face stiff competition from UFS 2.0 and 2.1, which offer sequential read/write speeds fast enough to rival SSDs while combining it with the low-power consumption of eMMC. Samsung Electronics (OTCPK:SSNLF) is using UFS 2.0 and 2.1 in its Galaxy 8 smartphone. Micron Technology (MU) also manufacturers USF 2.1.
For smart devices, the SoCs require reduced power consumption, reduced system footprint, and reduced cost. Also, use of NVM makes it unnecessary to copy code to on-chip RAM on power up from external memory. External Flash is not cost effective when the size is less than 1 Mbit as the "cost per bit" is high. There is also a power penalty for Execute-in-Place applications, which are executed directly from NVM.
But clearly there is a move from discrete memory devices to embedded memory at the edge. eMemory, which signed the cooperation contract with SK Hynix, makes OTP (one-time programmable) and MTP (multiple-time programmable) eNVM IP products. These memory devices have witnessed significant growth as the memories are a strong fit for IoT dimension and performance requirements: Embedded OTP NVM for in-networking and data-security applications with its low cost and ease of manufacturing. Embedded MTP NVM offering small on-chip reprogrammable memory for applications requiring longer battery life, since external memory consumes more power. Another embedded memory competitor is embedded flash memory (eFlash) utilization has been strong for devices requiring data and code storage.
Here's the problem for memory suppliers. Embedded memory is not only manufactured by memory companies, but by most foundries. This is the strategy of eMemory, which I discussed above, whose embedded memory products have been adopted by TSM, UMC, Globalfoundries, and SMIC. These foundries manufacture SoCs and incorporate embedded memory into their chip, whose architectures are supplied by not only memory manufacturers but by fabless IC companies such as eMemory, eSilicon, and Silicon Storage (a subsidiary of Microchip Technology , to name a few. Embedded memory is also manufactured by IDMs (integrated device manufacturers).
Investor Takeaway
Traditional memory such as NAND, NOR, and DRAMs, whose dominion is being challenged by fabless embedded memory manufacturers, are also being impacted by non-traditional memory technologies, particularly MRAM (Magnetoresistive random-access memory).
SK Hynix has a major MRAM development effort underway. Samsung Electronics bought MRAM startup Grandis and has a materials-related research relationship with IBM. TSMC is working with TDK on its program, and Sony is building high-performance MRAMs for startup Avalanche Technology. And MRAM is also moving to the embedded memory stage.
Everspin for example, has shipped nearly 60 million discrete MRAMs, manufactured at GlobalFoundries, largely to the cache buffering and industrial markets. The two companies now working together to manufacture embedded MRAM, which according to GlobalFoundries, should only require a few extra mask layers to be integrated into the BEOL in logic.
Thus the notion that IoT is a driver for memory is true, but not necessarily for edge devices for traditional discrete manufacturers. SK Hynix and Samsung Electronics have each moved to establish a foundry, which would be used to not only utilize their own embedded memories in their SoCs, but would contract with other fabless IC companies to manufacture their parts.
Request A Quote online by using our Quick Quote form .
Need Immediate Assistance?
Call Toll Free 1-888-257-5027 or email: sales@nusourcetech.com